In 2021, the famous Sally's Paddock vineyard celebrated 49 years, and in that time the building of a family obsession like no other; just like their famous Sally's Paddock vineyard, the Robb family have their own roots planted deep in the Pyrenees soil.
With Neill's father establishing the first Pyrenees winery, Chateau Remy (now Blue Pyrenees), in the early 1960s, Neill Robb shares a unique, passionate and life-long connection with the region and its exceptional winemaking potential.
Brought up the wine industry, the son of pioneering Pyrenees winemaker John Robb, Neill entered the field himself in 1968. After experience with Berri Coop, Hardys and Remy Martin, Neill moved to establish Redbank Winery as owner/winemaker in 1973, at a parcel of hilly land on the Sunraysia Highway near the town of Redbank. Here, Neill and Sally's three children Emily, Huw and Sasha, were raised.
Neill made his first Redbank wines in 1976. After hard work from both Neill and his wife Sally (the vineyard and winery's namesake), the 1979 Sally's Paddock vintage was made at the newly opened Redbank Winery— the first of many wonderful wines. Just like the winery through its 40 years, the building itself boasts a proud and intricate history. Built from recycled hand-made bricks (bearing the thumbprints of their maker), imposing wooden beams extend across the ceiling, while the rear section of the winery was built in later years with mud bricks sourced from the earth where the lake and island lie today. Resting on solid quartz stone, the winery is an iconic building, home to a series of iconic wines, and provides a fabulous ambience to taste the wines and also enjoy Sally's delicious hand made dishes at the Flying Pig Deli.
The vineyards surrounding the winery (45 acres in total) produce small crops of Cabernet Sauvignon, Shiraz, Cabernet Franc, Merlot, Pinot Noir and Malbec. These impressive, non-irrigated vines are cared for individually and grapes are hand-picked and hand-pressed (a level of care not often afforded in today's competitive wine industry), producing wines of wonderful complexity and depth.
Alongside the Sally's Paddock wines, Neill's winemaking career demonstrates a similar story of authenticity and achievement. Extensive judging at major capital city and regional wine shows in the '70s and '80s led to great insights into wine development, and Neill released his wines outside Australia in 1984, exporting for the first time to the United Kingdom. As Chief Consultant to Dongni Winery in Qingdao, China, from 1997, further depth of knowledge was gained, while his Sally's Paddock brand became synonymous with ultra-premium Australian wine.
---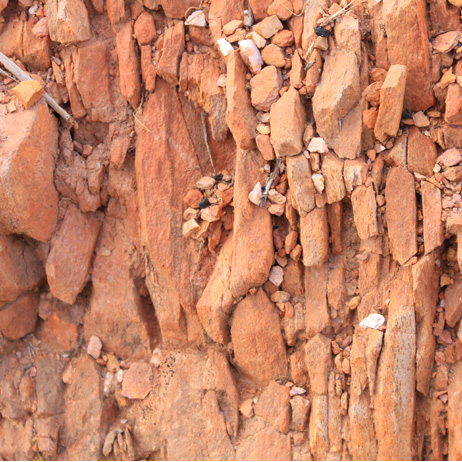 Terroir
Situated toward the Northern end of the Pyrenees Range, Sally's Paddock sits amongst a pristine natural environment. Here, cambrian soils made up of shallow gravel, giving way to rich red clay from which the un-irrigated deep-rooted vines extract water and nutrients. The temperate climate, moderated by altitude, is idyllic for the production of complex yet seamless red wines.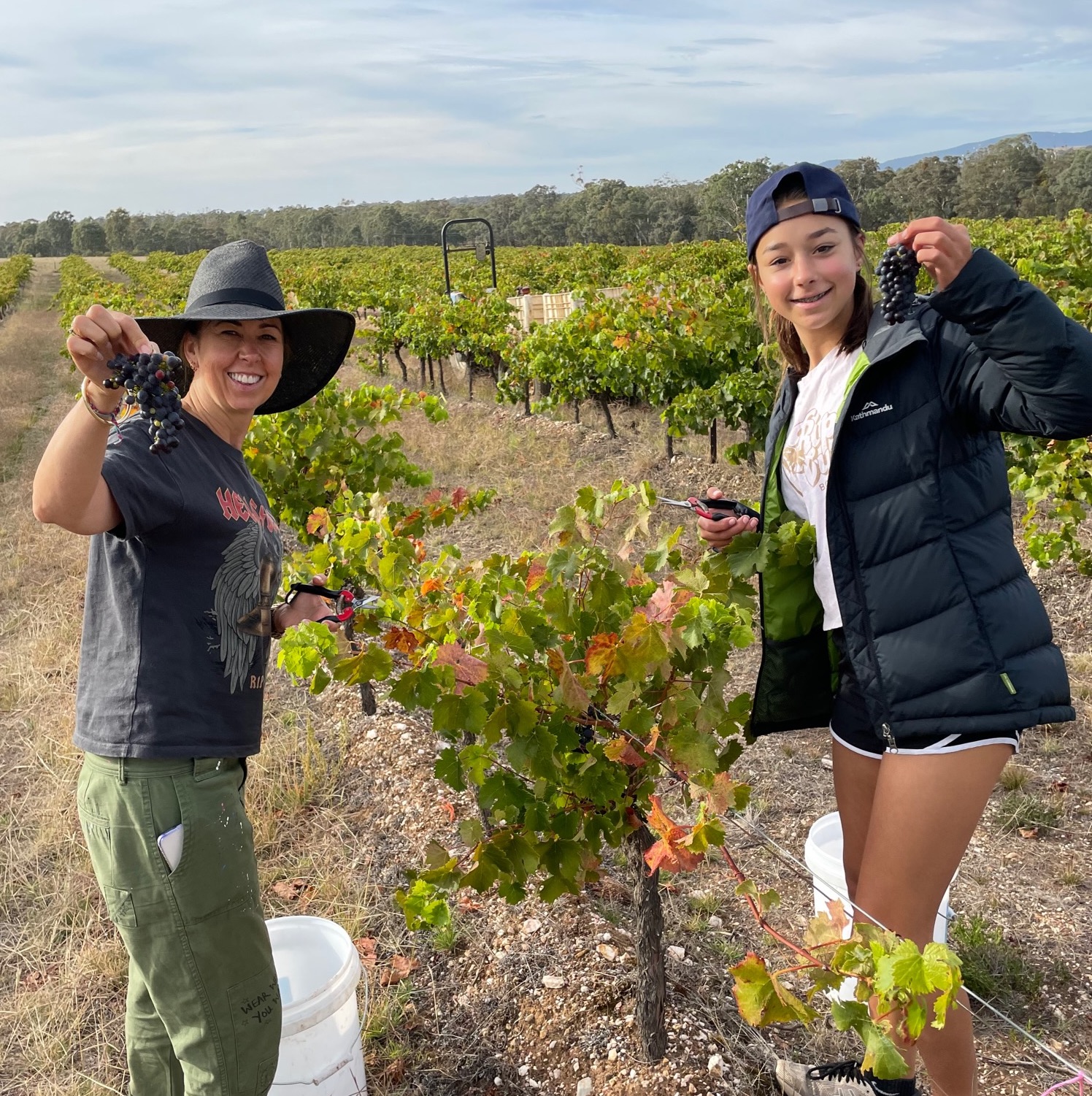 Meet the Team
Sally's Paddock was established by winemaker Neill Robb and his wife Sally in 1973. Since that time the Sally's Paddock family has grown to include winemaker daughter Sasha Fair, her husband Charlie (and their two young sons), as well as valued local staff.